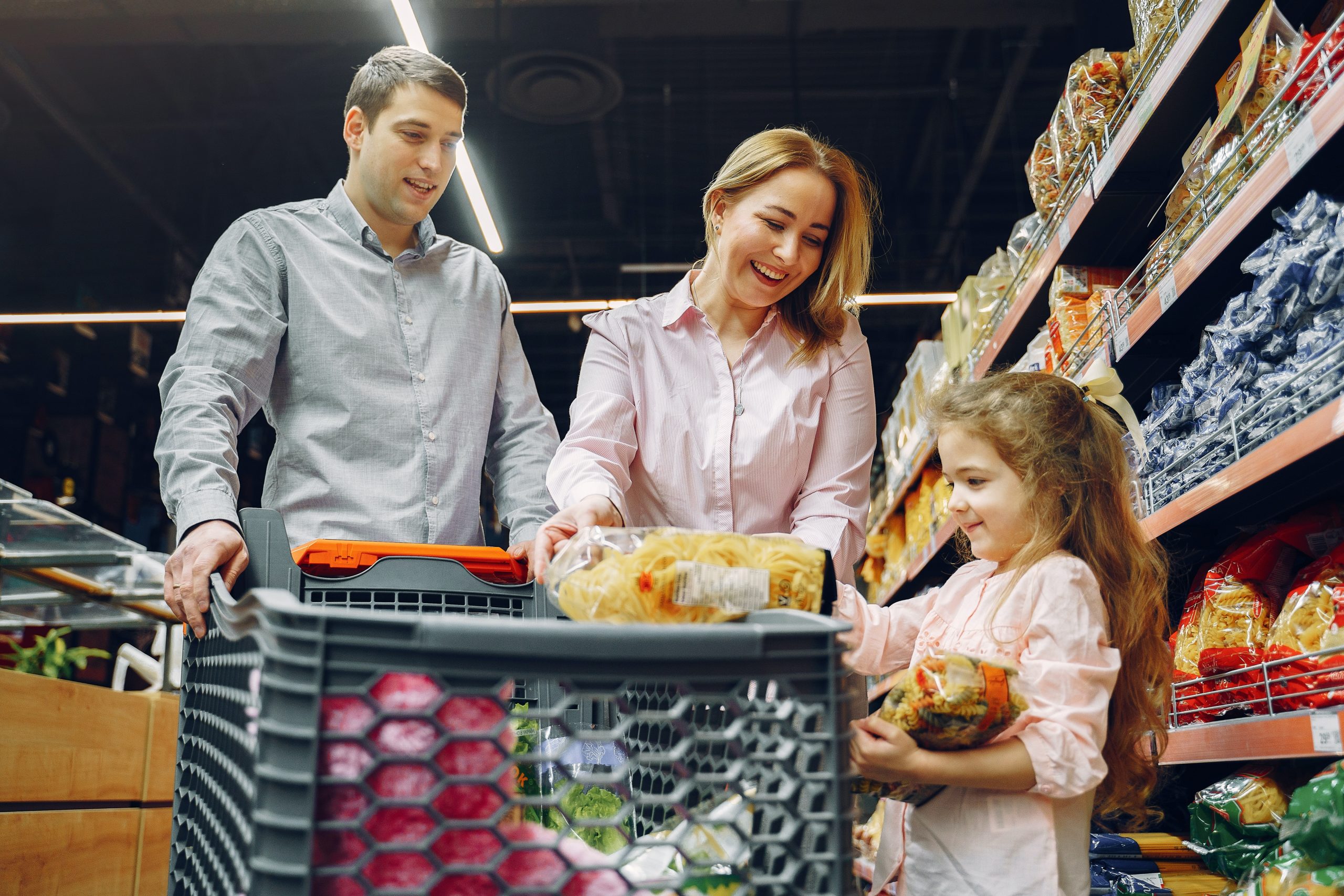 18 May

Shopping For Term-Life Insurance
What's the Best Way to Shop and Buy Term Life Insurance?
A term life insurance policy provides coverage that lasts for a period of time chosen at purchase. This form of life insurance typically covers 10-, 20-, or even 30-year terms. If you die during the covered term, the insurance policy will pay the specified amount to the beneficiaries. Nobody gets paid if you don't pass within the time limit.
Term life insurance is common because it delivers significant payouts at a smaller rate than permanent life insurance. It is also a short-term option. Term life insurance, which provides a death payout to the chosen recipients if you die within the term of the coverage arrangement, is the most affordable choice for most. Term life insurance plans are usually less costly and easier to purchase than whole life or universal life insurance policies, which collect cash value.
You may want term life insurance for a variety of reasons, including:
You want to ensure that your child will attend college even though you die.
You have a mortgage that you do not want your partner to inherit after your death.
You can't bear the higher costs of permanent life insurance but would also like to be insured.
There are some distinctions between traditional term life insurance plans. Convertible policies may be converted to permanent life policies at a higher cost, allowing for longer and more affordable coverage. Decreasing term life insurance plans have a death payout that decreases with time and are often paired with mortgages or substantial loans that are gradually paid off.
Points to Think About When Collecting Life Insurance Quotes
When it comes to purchasing life insurance, every penny matters. There are a few strategies for comparing life insurance quotes so you can start saving thousands of dollars by making a wise decision for your life insurance policy.
Determine the Requirements
First and foremost, you must determine how much protection you need. If you have not taken the time to evaluate your needs, you will be unable to make an educated decision whether the insurance provider or agency from which you are purchasing the insurance provides you with quotes.
Find out how much life insurance you will receive as part of your employer's group benefits package and keep it in mind as you buy extra life insurance features. And if the employer has coverage, you can get an additional policy in case you quit the business or lose your employment.
Select the Kind of Life Insurance You Want
These are the two basic forms of insurance, although they work differently. Evaluate these options so that you can make an educated decision while obtaining life insurance quotes. Try partnering with a life insurance provider or financial planner to decide which form of life insurance is right for your family and your financial goals.
Shop for the Best Life Insurance Quotes Both Online and Offline
Take the time to call many agencies or use a broker who has access to several before deciding whether to get the life insurance quotes. Of course, the bottom-line price may not be the decisive factor in your decision. However, comparing the cost of life insurance quotes is a reasonable way to consider. Be prepared for medical queries and a medical test, and don't be concerned—just because one organization refuses you doesn't mean another would.
Check for Discounts
If you've identified a few providers with comparable life insurance rate quotes that suit your schedule, dive deeper to compare their specific life insurance policies. One good place for comparison is to examine the additional savings options offered by each organization. Some examples include discounts on automatic drafts, association memberships, and various insurance policies from the same provider.
Know Your Insurance Policy
When looking at life insurance and comparing providers, make sure you're comparing apples to apples. For example, certain life insurance providers can provide you with a quote for one period and another provides you with a quote for a different period. Before you go comparison shopping, find out how much life insurance you need and for how long. This way you can compare quotes side by side before settling on the correct one for you.
Important Features to Examine When Collecting Term Life Insurance Quotes
Life insurance policies come in a variety of shapes and sizes. When looking at life insurance policies, there are some important details to consider and questions to ask. These could include:
Premiums that are fixed (premium stays the same throughout the policy)
Refund of premium (your premium will be returned at the end of the policy if unused)
Policies that are guaranteed to renew (will you be able to renew the policy after it has expired?)
Exemptions (benefits that are not included)
Medical examination requirements
When the policy goes into effect after you submit your application • "Free look" period—this is the period after you purchase the policy during which you can change your mind, usually within 10 days
Making Use of an Agent
Having a financial advisor or a life insurance professional evaluate your needs can help you avoid making a mistake in the policy you purchase.
Life insurance brokers typically have access to a wide range of life insurance policies and can assist you in comparing one quote to another.
The person you're working with should be a licensed professional who is friendly and willing to answer all your questions. Make sure you find someone with whom you feel at ease. Inquiring with friends and family to see if they have a trusted advisor can also be very beneficial and will put you on the right track to making good decisions.
Because some agents only sell policies from specific companies, you might miss out on a better option if you stick to their recommendations. To make sure you're getting the best deal, compare several quotes from different insurers. If you don't think a product will work for you, don't stick with an agent who pushes you to buy it.
If you're working with an independent agent, make sure they get you quotes from a variety of businesses. You'll want to find an agent who will take the time to explain the policy you're purchasing and answer any questions you might have. Insurance brokers must be accredited by the state in which they do business, so double-check your agent's credentials on the website of your state's department of insurance.
Online shopping
Through browsing online, you can quickly match term life insurance quotes. Get quotes from a few different top life insurance firms, please don't give away any personal information like your Social Security number. To provide you with a quote, reputable businesses only need anonymous details.
Purchasing a Policy Directly from an Insurance Provider
Although some companies specialize in life insurance, larger organizations offer a wider range of coverage. When you pair life insurance with car or home insurance, several providers offer multi-policy discounts.
Before you choose an agency, make sure they have a proven track record of financial stability. Use services like the A.M. Best Consumer Insurance Center or related software from Moody's or Standard & Poor's to research insurance providers.
Apply and Buy
When comparing insurers, provide complete, up-to-date information, especially about your health, to obtain the most reliable quotes. The general concept about life insurance is that the younger and healthier you are, the lower your premium would be. When you qualify for a life insurance policy, you must have specific personal records and will be required to undergo a medical test before receiving a final price.
If you've received a quote, make sure the term life insurance plan meets your expectations and which you can pay the premiums. Life insurance analyst's provide their services to assist you in locating prices. Bear in mind that your life insurance policy should be changed every few years in case your circumstances change.
Before You Shop for Term Life Insurance, Here's What You Should Know
Life insurance should have a common purpose: to replace your money for those who rely on you in the case of your premature death. You don't need term life insurance if you don't have any dependents, and you shouldn't buy life insurance for a newborn.
Term life insurance is a transparent plan. Your insurance provider will offer a death premium to the individual you've chosen as your survivor if you die before the policy's period expires. Your policy would lapse if you live until the end of the period, which is normally 20 to 30 years. Unlike whole life insurance, there is no complicated investment component.
For the most part, level term life insurance is recommended. The term "level term" refers to the fact that your monthly rates will remain the same for the duration of the policy, even if it is for 30 years. In comparison to other forms of life insurance, term life insurance is known for its reliability. Experts also advise that you buy term life insurance from a financially secure firm that will be there for the duration of your contract.
Determine the Amount of Coverage You Need and the Length of Your Policy
Determine how many years you expect to be insured and how much you want to be paid if you die during that period before purchasing term life insurance. Term life insurance, as previously said, is intended to replace your salary for your dependents. Experts recommend that you have benefits equal to ten times your average income. Therefore, plan on a $500,000 life insurance policy if you earn $50,000 a year.
To decide the duration of your word, use common sense. It should be based on your age, financial condition, and that of your dependents. A 15-year period makes sense if you're married, don't have children, expect to retire in the next 15 years with your wife, and have 10 years of mortgage payments left.
Filter the Results to Only Include Financially Stable Businesses.
When you buy term life insurance, the greatest chance you take is that the insurance provider will go out of business while your policy is working. Not only would you forfeit all of your monthly premiums if this happened, but your dependents would now be left without a pension if you died. It's important to purchase from an organization that will last the test of time.
Experts advise that you only buy term life insurance from a firm that has an A.M. Best rating. A++ is the highest rating; A+ is appropriate for periods of less than 20 years. A.M. Best is an insurance-focused credit rating firm. You will learn more about A.M. Best by visiting their website, but the most important thing to remember is that you want your insurance provider to be financially stable for the duration of your contract.
Make a List of Your Medical History and Personal Details
Insurance firms calculate your annual premiums based on the probability that you will die within the policy's duration. This necessitates a significant amount of algebra and numbers. In certain cases, it would therefore necessitate a medical examination. Many insurance providers will ask you a number of questions about your ethnicity, age, height/weight, behaviors (such as tobacco use), and medical background when you first submit a quote.
You should be prepared to answer questions on any of the following:
Current address and zip code
Medications you are taking
Family medical history
Driver's license status and current record of tickets or traffic incidents
Marital status
Select a Method of Purchase
A term life insurance policy should be bought by an independent broker. The commissions on term life insurance, on the other hand, are so poor that it isn't worth their time to write the contract on you.
If you do meet with an insurance agent, he or she can want to get you to purchase whole life, universal life, or discretionary life insurance, which are far more lucrative for them. Experts agree that buying level term life insurance online, either by one of the shopping sites or directly from an insurance broker, is preferred.
Price Shop by Getting Multiple Quotes
Your aim is to find the cheapest price after you've sorted through the highest rated insurance companies. Make sure you get quotes using the same inputs each time. You won't be able to make a true comparison if you get pricing quotes from several sources that offer different responses when they ask for your weight.
Find the right term life insurance providers after doing some research. Comparing rates from those firms and choosing the least expensive alternative is an ideal way to make a decision.
You can also contact your current home and/or car insurance provider to see whether you can save money by bundling those plans with life insurance.
Create an Appointment for Your Medical Assessment
Doctor's appointments can be inconvenient, particularly if you don't have some pressing concerns. However, if you're in good health, you can make this appointment a priority and it might help you save money on your insurance policies.
Other alternatives, such as "simplified term" insurance, allow you to get coverage without having to undergo a medical examination. However, if the policy does include a medical examination, the premium will almost certainly be lower. It takes some of the guesswork out of the actuarial tables that decide the risk rating.
The medical test is covered by the insurer, and it can validate the information you submitted on your application. It's close to going to a primary care provider for an annual physical or check-up. If you have preexisting illnesses that would prohibit you from "passing" a medical test, submitting to it as part of the standard underwriting process would save you money.
Make the First Premium Payment
Now that you know how to buy term life insurance, you need to find a quote that fits your budget and comes from a reliable firm. Your insurance company may request that you set up an automatic payment from your bank account for your monthly payment. However, automatically deducted recurring payments are not often preferred by experts.
Final Thoughts
Term life insurance is simple to obtain after you've agreed on the term period, coverage size, and company from which you'll purchase it. The most important factor is to purchase term life insurance from a provider that will remain in business for the duration of your policy. It's best to price shop for the best deal, since this would be a monthly cost for you for many years.