23 Jun

How Much Does Car Insurance Cost?

Car insurance is a vital component of any driver's insurance portfolio, as it is a relatively affordable way to protect yourself against a wide variety of potential expenses. With a suitable auto insurance policy, you can get coverage for injuries, property damage, and much more. Considering that an at-fault car accident can cost you thousands of dollars out-of-pocket if you don't have sufficient coverage, auto insurance is absolutely necessary for every American driver.

The cost of car insurance varies significantly based on many different factors. The make and model of your car is a major determinant, as are your chosen coverage level and type, deductible, age, driving history, credit history, ZIP code, marital status, gender, and more. In general, a state minimum liability-only car insurance package will be the cheapest option, while a fully featured plan with comprehensive and collision coverage will be the most costly. However, there are so many variables that it's hard to nail down many other absolutes.

On average, an American with a strong credit score and a clean driving record pays around $600 per year for a state minimum car insurance package or roughly $1,000-1,500 for full-coverage insurance. When shopping for car insurance, it's important that you know exactly what you're looking for and have a rough idea of how much it should cost. Let's discuss the many essential factors that go into auto insurance costs and figure out how much you should expect to pay for your policy.
What Factors Drive Car Insurance Costs?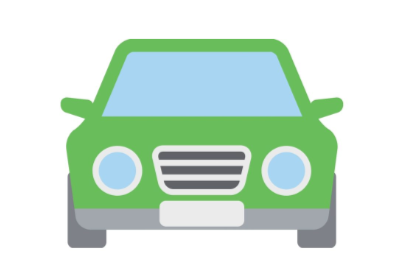 There is no one-size-fits-all plan when it comes to car insurance. However, every auto insurance policy will include at least the state's minimum level of liability insurance. The state of New Hampshire technically does not require drivers to obtain car insurance, but all the other states do mandate varying levels of insurance.
Some states only provide minimal requirements for auto insurance, while others have rather extensive lists of mandatory coverages. Typically, the more coverage you purchase, the higher your premiums will be. Let's take a close look at the different factors insurers use to set their rates and discuss how they affect your costs.
Do You Know Your State Minimums and Other Location-Based Factors?
In most states, the two types of coverage included with a liability-only insurance policy that meets the state's minimum requirements are, bodily injury liability and property damage liability.
Bodily injury liability insurance provides coverage for third-party injuries if you are at fault in an accident.
As for property damage liability insurance, this coverage provides financial compensation for damages you cause to other people's property.
However, some states require other types of coverage. For instance, some states require personal injury protection (PIP) insurance, also known as medical payments coverage. This coverage is often referred to as "no-fault" insurance because it pays out regardless of whether you cause the accident or not. An important differentiator between PIP coverage and bodily injury liability coverage is that the former pays for injuries to you and your passengers, while the latter pays for third-party injuries.
Each state has its own requirements for liability insurance. The states with the lowest minimums for coverage are Florida and New Jersey. In Florida, you only need to purchase $10,000 in personal injury protection coverage and $10,000 in property damage liability insurance. Meanwhile, New Jersey's basic car insurance package includes only $5,000 of property damage liability coverage and $15,000 of PIP insurance.
If you're only looking for the minimum required amount of insurance to drive in compliance with state laws, states like New Jersey and Florida don't require drivers to obtain much coverage. However, things can get complicated in a hurry if you live in a state with high coverage minimums, such as Maine. In Maine, you're not only required to acquire bodily injury liability, property damage liability, and PIP insurance. You also need to purchase uninsured and underinsured motorist coverage, which covers costs associated with an accident caused by a driver who either does not have insurance at all or lacks sufficient insurance to cover their liability to you.
Maine requires every driver to have $50,000 in uninsured and underinsured motorist coverage per person, $100,000 in uninsured and underinsured motorist coverage per accident, $50,000 in bodily injury liability insurance per person, $100,000 in bodily injury liability insurance per accident, $25,000 in property damage liability coverage, and $2,000 in personal injury protection insurance.
With this knowledge, you would expect a state minimum insurance policy in Maine to be much more expensive than a minimum policy in New Jersey or Florida. However, you would be wrong! Even though Maine requires far more coverage than New Jersey or Florida, average costs for minimum car insurance in Maine are around $400 per year, while Florida drivers pay roughly $700 and New Jersey drivers average about $850.
This is because New Jersey has a high population density and high rates of uninsured motorists — both of which are factors that drive up auto insurance costs. Florida has the nation's highest number of drivers lacking insurance, and it also has a very high concentration of elderly drivers who are considered to be high-risk motorists. Of course, the threat of hurricanes doesn't help either. Meanwhile, Maine has extremely low property crime rates, low population density, and fewer uninsured drivers than any other state in the U.S.
By examining these three states, you can gain valuable insights into how car insurance pricing works. Maine requires far more coverage than either New Jersey or Florida, yet Maine has such low risk factors in basically every single category that its car insurance rates are still significantly lower than these other states' average premiums. In other words, how much coverage you buy definitely matters — but it doesn't make nearly as much of an impact on your premiums as other location-based factors.
Car Insurance Providers
Who you choose to buy your insurance from will also make a major impact on the price you ultimately pay. Simply put, some companies charge lower rates than others for similar coverage. However, it's important to note that different companies charge different premiums in various states. In other words, one company having lower rates than another company in California doesn't mean that company will also have lower rates in Nebraska.
On a national level, USAA is the cheapest auto insurance provider, with rates averaging around $900 per year. However, USAA only sells insurance to military personnel (active-duty or veteran) and their family members. Therefore, for most people, GEICO (~$1,050 per year) or State Farm (~$1,200 per year) are the most affordable options. By comparison, MetLife charges around $1,700 annually, making them a far more costly insurer than most other major American providers.
How Is Your Driving Record?
When it comes to your characteristics as a driver, nothing has a bigger effect on the cost of your insurance than your driving record. If you have even one at-fault accident or DUI on your record, your insurance costs will skyrocket. An at-fault accident typically increases your car insurance rates by 40% to 50%. You can expect a DUI to roughly double your premiums. Even a speeding ticket can add hundreds of dollars to your annual costs! That's why it's so important to maintain a clean driving record. It's not only much safer, but it's also significantly cheaper.
How Is Your Credit Score?
In most states, insurers also use your credit score to help determine your auto insurance rates. However, the states of California, Hawaii, Massachusetts, and Michigan ban insurers from considering credit scores. This is because these states have successfully argued that a driver's credit score has no direct impact on their likelihood to file an insurance claim. In all other states though, insurers have been able to assert that people with bad credit scores file claims more frequently than people with good credit.
If you have poor credit, you can expect to pay much more for your car insurance than a typical driver. In fact, your rates could double! A bad credit score isn't quite as damaging for your auto insurance expenses as a DUI, but in some states, it comes close.
Does Your Age Matter?
Teenage drivers pay extremely high auto insurance rates because they have so little experience behind the wheel. In addition, teens are more likely to engage in risky activities than older adults. Therefore, teens sometimes have to pay two or three times as much for car insurance as a typical 40-year-old would pay for the same policy. There is often a loophole around this issue though — the teen's parents can add them to their own car insurance plan, saving a significant amount of money.
Senior drivers also often pay more than younger adults for car insurance, although not to the same degree as a teenage driver. Still, seniors have slower reflexes and poorer eyesight than most younger people, making them a liability on the road as well. A senior driver will usually pay around 10-15% more than a 40-year-old for car insurance. However, as you get older, your prices increase. By the time you hit your mid-eighties, you can expect your auto insurance costs to rise by at least 25%.
Vehicle Make and Model
It's probably no surprise that more expensive cars cost more to insure. After all, the cost of repairing or replacing a vehicle increases as the car's value increases, so insurers charge higher rates to protect their bottom lines. However, your car's make and model matters in other ways as well.
For instance, sports cars can cost quite a bit to insure because there's such a strong temptation to drive them at high speeds. Additionally, electric cars have some extremely expensive parts — like batteries and engine assemblies — that drive up their insurance rates. Cars with high theft rates will also cost more to insure than a typical car.
Is Gender Accounted For?
Gender is a bit of an odd factor in that young men pay more for car insurance than young women, but this difference roughly evens out as they age. In their twenties, men pay about 10% more than women do. By the time they turn 40, this difference is mostly gone.
Are You Married?
In general, married people pay less for car insurance than single people. The difference is only about 5-10%, but most insurers do consider married couples to be less-risky customers than unmarried individuals.
Additional Factors
Beyond these factors, there are a few others that can sometimes play a noteworthy role in the pricing of your auto insurance policy. Namely, your neighborhood within a city can be a contributing factor, especially if crime rates vary significantly from ZIP code to ZIP code in your city. Additionally, if you have lapses in your auto insurance history, insurers may charge you higher rates. Finally, the discounts you qualify for will vary from company to company and can have a major effect on your costs.
In Conclusion
As you can see, there are many factors that go into your car insurance premium prices. That's why it's so hard to give any sort of solid answer to the question of "how much does car insurance cost?" While it's true that the average driver with a clean record pays $600 per year for a state minimum car insurance package or roughly $1,000-1,500 for full-coverage insurance, these figures don't mean much when determining how much you should expect to pay for your specific policy.
No matter where you live or how your personal profile affects your car insurance costs, the best piece of advice we can give you for saving money on auto insurance is to shop around. Various companies charge widely differing rates for similar services, and the cheapest insurer for you might not be the most affordable option for your neighbor.
Therefore, you should ideally request personalized quotes for the same policy type and coverage amount from a number of different car insurance providers in your area. By comparing these quotes in an apples-to-apples manner, you can find the most affordable car insurance package that meets your needs as a driver.