27 May

What is Hybrid Life Insurance?

Meta Description: Learn how different hybrid long-term care insurance companies stack up against each other.

Comparison of Hybrid Long-Term Care Insurance Companies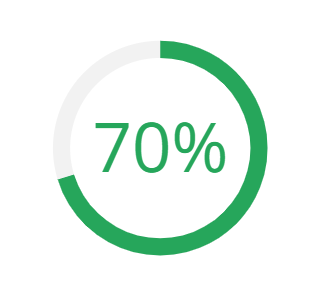 The American Association of Retired Persons (AARP) revealed that almost 70 percent of people aged 65 would need long-term care (LTC) one day. It is likely that you will need help with things you have always done yourself as you get older. These things include dressing, bathing, and eating. Note that long-term care insurance helps you pay for the costs of these services.
You should know that long-term care insurance policies cover things not usually covered by traditional medical insurance. For example, this includes facilities like a nursing home, home care, or assisted living for people who need it because of chronic conditions, such as dementia and other disabilities.
What is Hybrid Life Insurance?
You may know that traditional life insurance will pay out the death benefits to the beneficiaries in case you die unexpectedly. However, it is worth noting that some insurance policies provide riders that use these death benefits in order to offer you financial support while you are alive.
We can define hybrid LTC policies as insurance policies that combine a traditional life insurance policy with the long-term care rider. This helps you pay for your care if you're not able to live independently. Keep in mind that the payout covers for in-home care, like nurses, or a stay at a living facility.
In other words, hybrid life insurance creates a more flexible insurance policy for you, ensuring you or your loved ones will get some type of benefit on the basis of the premium that you pay. Did you know that a hybrid LTC insurance policy is more expensive than average term insurance or whole life insurance coverage? However, for many people, it is one of the fundamental parts of estate planning.
Hybrid Long-Term Care Insurance Policies
A hybrid long-term care policy is convenient as it combines two coverages under a single insurance policy, often a qualifying annuity or life insurance policy with a long-term care rider.
Here are some of the advantages of a hybrid LTC insurance policy:
The insurance policy will pay you a guaranteed death benefit even if you use all of your LTC benefits.
There is no increase in premium payments over the life of the insurance policy.
Underwriting requirements are less strict than most traditional LTCI policies.
However, hybrid LTC insurance policies also have some drawbacks. These are as follows:
Compared to traditional long-term care insurance, premiums can be much higher.
Many planners think that purchasing life-insurance late in your life might not be the most suitable financial move.
Hybrid Long-term Care Insurance versus Traditional Long-term Care Insurance
Similar to homeowners insurance, traditional LTC insurance is "use it or lose it." This means that if you do not need it or use it during your entire lifetime, you will not benefit from paying insurance premiums all those years.
In contrast, a hybrid LTC policy locks in the insurance premiums that you pay over the years with the death benefit that your beneficiaries receive. As a result, you won't waste the money you pay each year if you do not use the benefits.
Here is another crucial difference. If you have a traditional LTC insurance policy, you will have to pay out-of-pocket expenses and submit receipts for reimbursement. In contrast, with most hybrid LTC insurance policies, you do not need any receipts. Rather, once there is a qualifying event, your hybrid insurance policy will automatically pay 2 percent of your total benefits for up to fifty months in order to equal your 100 percent.
Also, keep in mind that traditional LTC insurance policies usually have a lower yearly premium compared to hybrid LTC insurance. In most cases, insurance premiums are typically in the range of $2,000 – $3,500 a year.
Another crucial difference is that you can only use traditional long-term care insurance for nursing home care. On the other hand, a hybrid LTC policy is better as it allows you to use your relative to help look after you in-home. Also, remember that you can choose between assisted living, in-home care, or any nursing home of your choice without any additional rider.
Comparing the Best Hybrid Long-Term Care Insurance Companies
Are you looking for hybrid long-term care insurance policies? If yes, you should shop around in order to find the best balance between benefits and premiums. If you are not sure where to begin, we will walk you through the best companies that offer hybrid LTC insurance policies.
Nationwide
A reputable company that has been selling insurance since 1925, Nationwide is one of the top competitors selling hybrid long-term care insurance policies. You will be happy to know that Nationwide offers various features with their hybrid policies, ensuring your long-term care plan can handle future needs. Also, with Nationwide you have the chance to choose how you receive policy benefits since this is one of only a few companies that offer the cash indemnity rider and conveniently allows for home health care by a family member. It is reassuring to know that the company has been writing life insurance policies for almost a century, and it is well-known in the market for solid, comprehensive coverage.
Securian Financial
Previously known as Minnesota life, this company has been around for over a century selling insurance since 1880. Securian Financial is rated as A.M. Best Company with an A+ rating and offers very competitive LTCI benefits. Along with Nationwide, Securian Financial offers the cash indemnity rider, allowing their policy holders to choose how they receive their benefits during time of care. Whether your monthly benefit is sent directly to you or sent to the company providing care services it is your ability as the policy holder to choose how these benefits are received. Securian Financial just recently made changes to their hybrid LTCI plans and now offers more competitive rates favoring female applicants leading the market for females aged 60 and up.
Brighthouse
Offering a different aspect to the hybrid LTCI industry, Brighthouse SmartCare is a hybrid indexed universal life insurance policy with an LTC accelerated death benefit rider. With this type of policy, your benefits have the ability to grow with indexed market growth and are also protected during market downturns. Although this product is not offered in every state just as other aforementioned companies, we do highly recommend this product due to it's flexible market indexed growth options. With most companies, you have a set inflation protection amount in your policy such as 3 or 5 percent compound, however with Brighthouse SmartCare being invested in the market, your LTC benefit gains could go much higher than the average 5% compound cap that other companies offer. Some have even seen as high as 9% inflation growth with their policies. Brighthouse SmartCare is another policy offering the cash indemnity benefit allowing you to use the benefit dollars as you see fit and requesting zero tracked expenses and receipts for your use of the LTCI benefits. Lastly, Brighthouse offers simple underwriting for their product. As you may know, the traditional underwriting process can be challenging when trying to purchase LTCI but Brighthouse is changing that standard! With their simple underwriting, people aged 40-65 are not required to have lab tests or exams, their medical records are only reviewed for significant medical conditions and they are not required to have a health interview with the underwriter. On top of all that, the initial decision is generally made within 24 hours after receiving any required application documents. This is a huge advantage to the consumers when contemplating which company to purchase a policy through.
Lincoln Financial
With updated rates and benefit selections, Lincoln Financial is one of the more competitive companies offering LTCI policies. Although this company uses the reimbursement provisions with their policy, you will typically see higher benefits with the amount of money paid in for the premium when comparing them to the other companies that offer this type of insurance. Lincoln Financial has been protecting Americans assets for over a century with their hybrid Lincoln MoneyGuard long-term care policy and continues to change and advance to be one of the leading companies that offers LTCI. They're not just protecting you, they are protecting your family and your assets just the same.
OneAmerica
If you are looking for a joint hybrid insurance policy for both you and your spouse, OneAmerica has just the policy for you! So far, OneAmerica is the only company that offers joint hybrid LTC insurance policies to this day as well as lifetime care to boot. With the Asset Care policy, you can add a continuation of benefits rider (COB) which will extend your long-term care benefits for the rest of your life. This company may be one of the few who still uses reimbursement provisions with their policy however, Asset Care is one of the few policies that will accept approved retirement funds such as IRA and 401K to pay for your policy premiums. Along with those two great features, Asset Care will accept applicants over the age of 70, so if you feel you need to wait a little longer to purchase LTCI, you won't completely miss out on the opportunity due to their lenient age cap set to age 80.
Are you considering hybrid long-term care insurance coverage? If so, you should be a vigilant consumer and follow these tips:
Shop as Soon as Possible
Note that the healthier and younger you are, the more insurance coverage you might be able to secure. Also, it may be simpler to budget for up-front costs or installment premiums while you are working rather than once you are retired.
Know all Your Rights
You should keep in mind that most states in the country require insurance providers to give you thirty days to carefully review your insurance policy after you sign it. The best thing is that you can return your insurance policy during this time and receive a full refund if you change your mind.
Get Several Quotes
It is best to consider hybrid LTC policies from several insurance companies. You should then work with your financial advisor and carefully compare premium prices, benefits, as well as medical underwriting requirements for each insurance policy.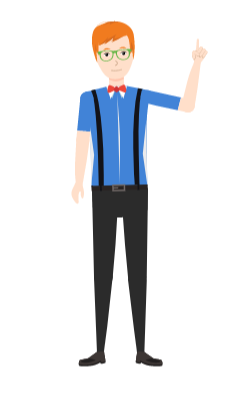 Final Thoughts
One of the best things about hybrid long-term care insurance is that it offers you both the security and guarantees that traditional long-term care insurance lacks. Also, it provides you with great coverage and more options, which is impressive.
However, note that buying hybrid LTC insurance is a major decision that you must carefully research. This is because you have so many different factors to take into account, such as the number of years or months you will need insurance coverage.
This is why it is sensible to engage an experienced and first-class insurer with reliable agents who will spend sufficient time with you to discuss your precise needs and then guide you to the right insurance policy that meets your needs and fits your budget.